For professionally installed and maintained LED lights for your property, partner with us! Here at Certified Lighting Pros, we specialize in creating quality landscape lighting designs for Dallas-Fort Worth properties. As a team of professional and certified lighting technicians, our goal is to fulfill your vision for your residential or commercial property! To ensure that you are completely satisfied, we offer free onsite demonstrations of our lights to help you visualize your landscape lighting design. With over twelve years of experience, we have worked with many Dallas-Fort Worth residents to create landscape lighting designs to fit the specific needs of their individual properties. And with the use of efficient LED lighting products, we provide each homeowner a lighting design that both lowers their energy bills and leaves behind a smaller carbon footprint.
Here at Certified Lighting Pros, we pay attention to the details in order to create a design that utilizes industry-leading LED products and enhances your enjoyment of your outdoor activity spaces. Let us light the way to your enjoyment of your outdoor amenities or showcasing your home and property. To get started, give us a call at (972) 512-0000 today!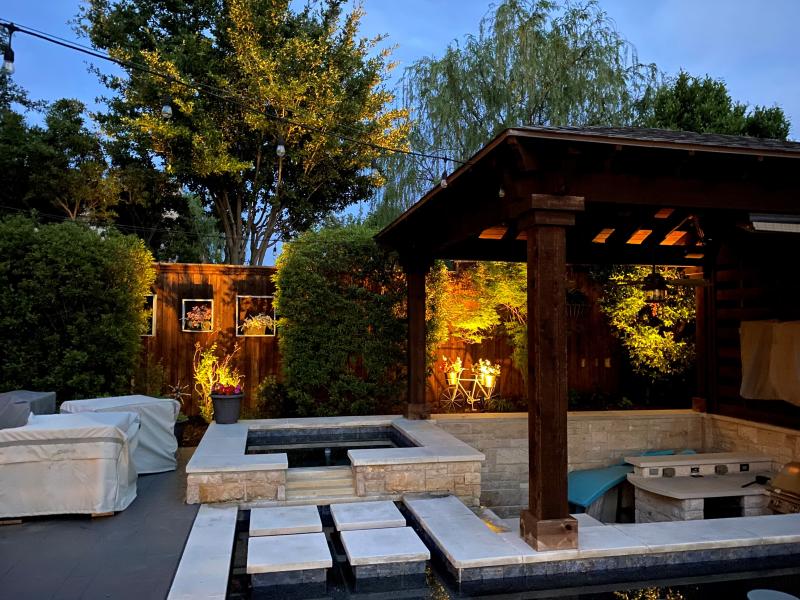 Scott Young
President
My name is Scott Young and I am the President and Founder of Certified Lighting Pros.
After graduating from the University of Houston with my Masters degree in Business, I took over my family business - Certified Termite and Pest Control. I added Certified Christmas Lights, now known as Certified Lighting Pros, to keep my employees busy without having to lay anyone off. I sold the Pest Control business in 2016 to focus more on my family and drive the lighting business by itself.
I am married to my wonderful wife, Ingrid, and we share 4 amazing children together. In my free time, I enjoy traveling, spending time with my family, and playing with my two dogs - Bella and Sunny.
Ashley Bowser
General Manager
My name is Ashley and I am the General Manager at Certified Lighting Pros.
I have worked in the Customer Service field for nearly 15 years, learning and mastering my skills and ability to help our customers. In the past 4 years of working in the lighting industry, I've helped hundreds of customers create their dream lighting and decor design.
In my free time, I enjoy spending time with my family - Michael (spouse) and Shina (adopted niece), traveling, and listening to my vinyl collection.
Luis Urbina
Office Manager
My name is Luis Urbina and I am the Office Manager at Certified Lighting Pros.
I have worked in the production operations field for nearly 10 years now, which has helped me build my skills and experience to work with customers close and understand the importance on how important and valuable it is to service our clients to a high quality level. Going on my 4th year working with Certified now and I am still learning and doing whatever it takes to satisfy our customers and am thankful.
On my free time I love spending time with my wonderful wife and son. I also love playing the piano and listening to all types of music.
Interested to know if we service your area?